Just a quick post here to share a bit of what I was up to this past weekend. It was "Modern Touch Week" over at Reddit's r/Retrobattlestations which was a competition to show a vintage system using recent / modern enhancement hardware (flash-based floppy emulators, graphics expansions, etc.) in the most extreme or over-the-top fashion possible.
To meet the challenge I reached for my Atari 520ST which sports a recently-designed 4MB RAM expansion as well as an HxC 2001 SD-card-based floppy drive emulator that I built into an external floppy drive enclosure, as the original 520ST has no on-board disk drive (a design I prefer to the 1040ST and Falcon with their internal drives). I have never seen an HxC 2001 configuration like this and I consider it rather unique. The system stand / organizer shown is the A520 STation, a stand I had on my first Atari ST back in 1987 and one that that took me years to locate for my current collection.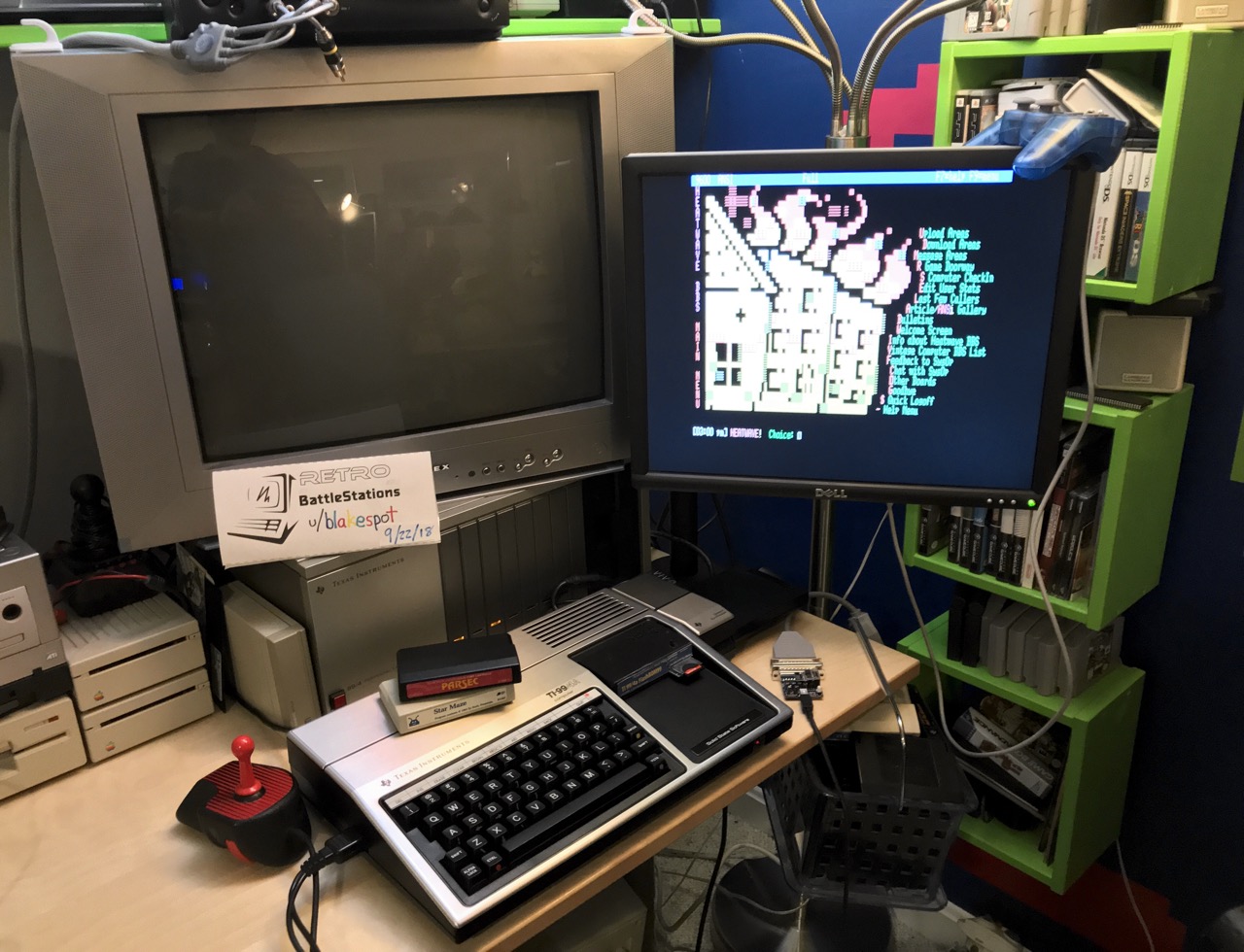 After submitting that entry it occurred to me that the ST's neighbor (one to the left in the "Byte Cellar") better matches the spirit of the challenge. The system I refer to is my fairly well expanded TI-99/4A (the '99 was my first computer–Christmas 1982), featuring TI's large, tank-like Peripheral Expansion Unit containing a 32K RAM expansion, a serial / parallel interface card, and a 5.25-inch disk drive and controller card.