The other day I was listening to one of my favorite podcasts, the Retro Computing Roundtable, when the host topic really struck a chord in me. In this episode, no. 148, Paul Hagstrom was hosting and his topic for discussion was: Venturing down the retro upgrade path.
How far should we go down the upgrade path toward modernity? If you have a, say, 68030 Mac, would you want to put a third-party 68040 accelerator in it? You would have in 1993. But what is the point today?
Lately I've been taking advantage of the wide availability and relatively low cost of FPGA and Systems on a Chip technologies to upgrade a number of my systems to allow flash-based floppy emulation which brings a huge usability and manageability boost. Also, simply maxing out the RAM on a system is something I've often done. These are "reasonable" upgrades from any perspective, really, and are not very costly. But these are not the upgrades that Paul was referring to.
And I definitely have some first-hand experience with the upgrades he was referring to.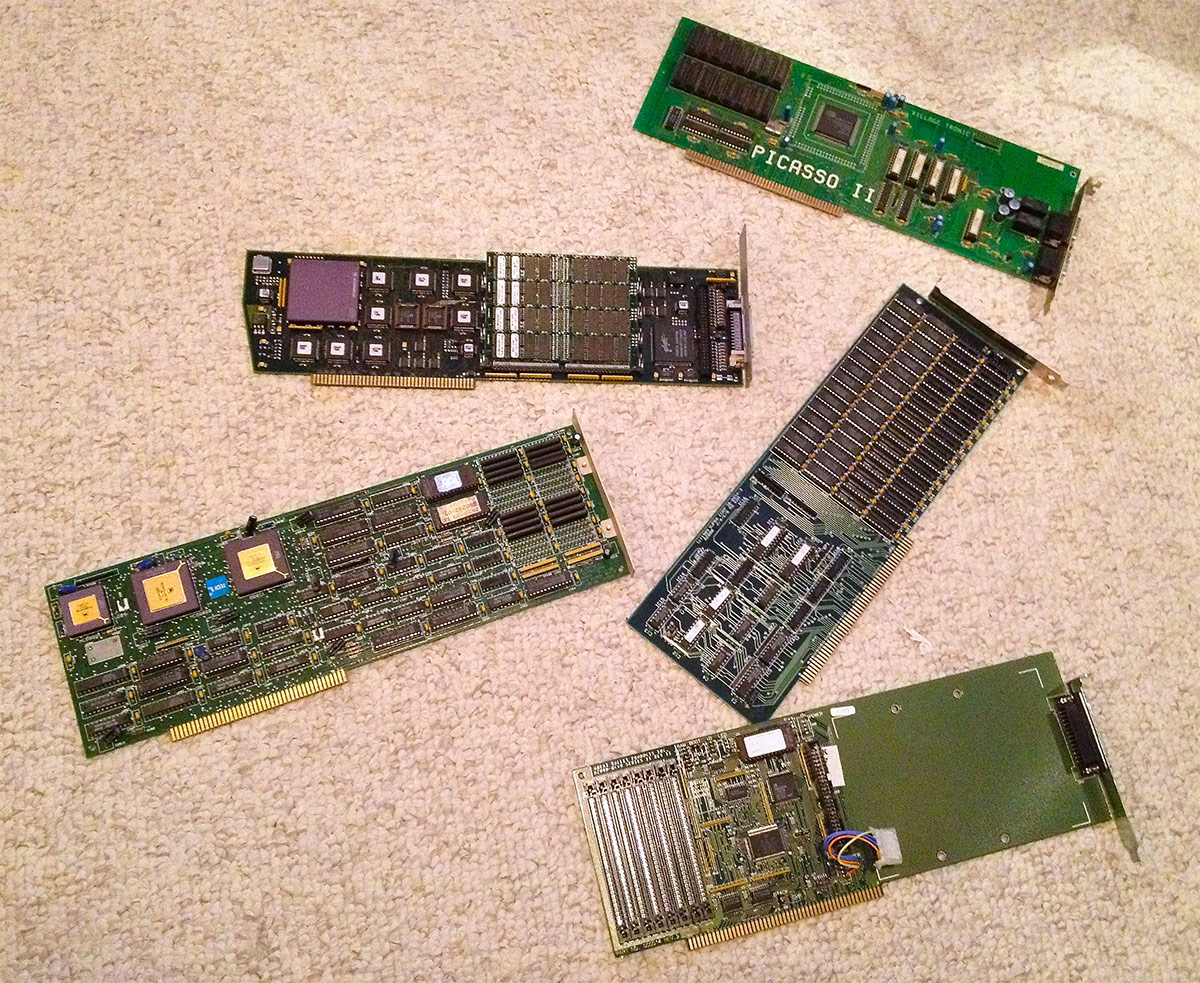 I've gone far down the road of such upgrades on a few systems, and while the experiences were adventures, oftentimes they weren't the sort of adventures I originally had in mind. The eventuality in these cases has typically been something like a ball of best intentions, memories of power-user fantasies of days long past, rationalized expenditures, and a dose of regret. Let me share an account of my most stand-out example.