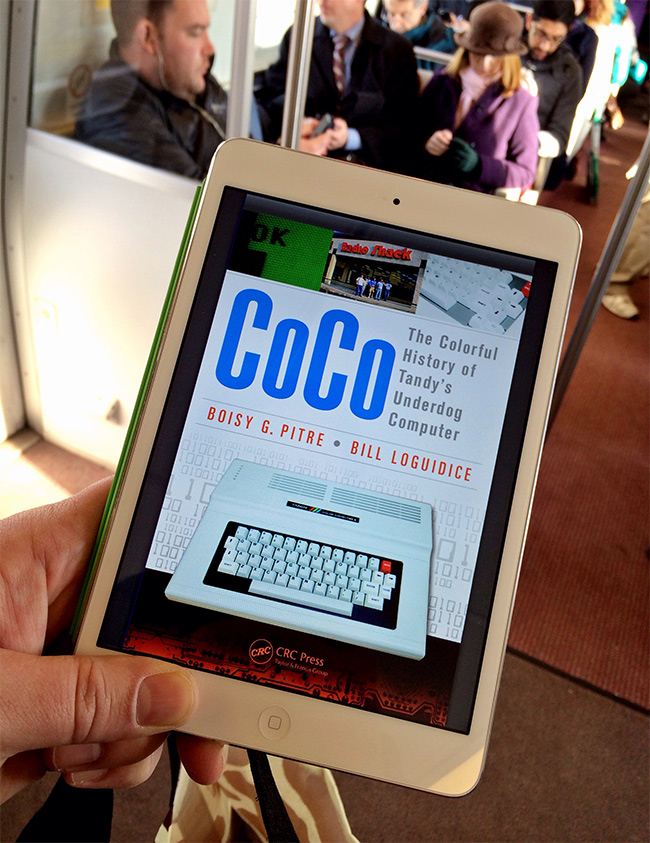 I love spending time sitting down and using the various vintage computer systems I've collected over the years, but more than that I enjoy learning new bits of history about these  systems and how they came to be. While my vintage collection is sizable — 16 systems (excluding consoles and handhelds) — I've been a hardware geek for over 30 years and I love to research, so I've got pretty rich histories of most of these systems in my head at this point. That's why I was so happy to see the publication of vintage computing notables Boisy G. Pitre and Bill Loguidice's CoCo: The Colorful History of Tandy's Underdog Computer.
When I was a kid, I had to sell one system to fund the next, and so I went through a slew of  computers as my fickle self became enamored with the next platform…and the next, and the next. (Long before eBay, it was an ad in the local newspaper.) Most of my collection consists of systems I have owned before, and know well. However, there are a few systems in my collection I've picked up because I had a particular interest in them way back when, but never actually owned. One of them is the Tandy Color Computer 3.
Growing up, I fiddled with the CoCo line from the grey, chicklet-keyed original to the final  CoCo 3 in Radio Shacks around town. While the CoCo was evolving, I was spending time at home in front of a TI-99/4A, Apple //c, Amiga 1000, and Atari 520ST. Although I found all of the models interesting, it was the CoCo 3 that, to me, held the most appeal given its enhancements over the previous models; it was Tandy's answer (albeit an 8-bit one) to the Amiga and ST. So finally, back in 2012, I grabbed a nice system on eBay [my CoCo photo gallery] and began exploring the CoCo ecosystem. I found it to be a fascinating little computer, but I couldn't fully embrace the system because my knowledge of its history was pretty light. That is, until Pitre and Loguidice's excellent CoCo retrospective brought me fully up to speed.