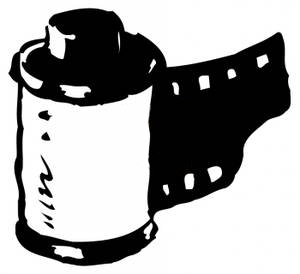 I got my first home computer on Christmas morning in 1982. It was a TI-99/4A with 16K of RAM. In the years that followed, I moved on fairly frequently to a new system, selling the old to fund it. I was doing basically the same, with less frequency, when I started building a vintage computer collection back in 1999. It was then that I began re-acquiring systems that I knew and loved from years past as well as certain systems that I badly wanted way back when but were much too expensive at the time.
Collecting configurations that I have previously owned gets me thinking and writing about those original systems. It's this sort-of reliving of the experience of using those systems for the first time that is perhaps the most satisfying facet of this, my hobby. As such, I value any photographs that I have of those original setups. Sadly, I lack photos of most of them, having owned them in the days long before everyone started packing a pocket internet machine / GPS / camera. On visits to my parents' houses I would spend considerable time poring over myriad boxes and binders of photos, looking for any undiscovered visual records of the systems of my past. I found a few, but not many. And in searching I found a number of rolls of undeveloped film.
I found a roll of 35mm film from the early 1990s and had it developed locally. The quality was weak after all those years, but it did give me a photo of my second Macintosh, the Mac LC. The rest of the undeveloped film that I found weren't rolls but discs. Three rather older discs, holding unknown photos taken in the mid-1980s.
Discs? In 1982 Kodak introduced a series of consumer-oriented cameras that used disc film which consisted of a disc of film offering 15 10x8mm exposures, contained within a squarish, plastic case. The film and the cameras that used them were thin and convenient for the day, but the image quality left much to be desired and ultimately it was not a highly successful format. I received a Kodak Disc 4000 camera (the mid-tier unit) for Christmas 1983 and used it for several years, taking photos of family, friends, and whatever else … including my computers.
Now, the disc film format died long ago and you can't just walk into a CVS or even a Ritz Camera and get a disc developed. In fact, there are only one or two remaining places in the country that are equipped to develop disc film. One of them is the Rocky Mountain Film Lab in Colorado. Back in 2012 I sent two discs in to the lab for development and was told that they wait to accumulate a certain threshold of disc film development orders before running them through a development process that involves a special chemical mix geared towards getting the most out of very old film. A year passed with no news, but when I found a third undeveloped disc I sent it in to add to my order. There was no word from the lab for three years, despite a few inquiries, and I came to feel there was little hope of ever seeing what might be captured on those discs (not to mention development fees paid). On just arriving home from a week at the beach, however, I found a package containing three disc film negatives along with two CD-ROMs waiting for me.
With fingers crossed and in great suspense, I popped the CDs into my iMac.